A Mastermind for Women Embracing Financial Independence!
THIS IS YOUR INVITATION TO THRIVE!
What is Empowered to Thrive?
Empowered to Thrive is and 6-month mastermind to de-stress your finances and build your money confidence.

This program is a blend of education, community, and money mentorship to help you remove stress, transform your finances, and regain your confidence to make wise financial decisions.
"My biggest struggle was knowing how to navigate my finances after separating from my husband. Since joining THRIVE, I have determined my living expenses and the income amount I need to live and save for the future. If you feel stuck with your finances, THRIVE helps you to know the steps to move forward."
- Robyn
Here's what you will experience when you join Empowered to Thrive...

Education, community and money mentorship so you can embrace your financial independence.
Weekly Mastermind Call: Receive expert guidance and support. Live calls are held at 1pm ET on Fridays and replays are available for those who can't attend live.


Video Content Library: Access a variety of topics related to financial independence, personal growth, and professional development. You can access these videos at any time and watch them at your own pace.


Private Community of Women: You'll have the opportunity to connect, share experiences, and learn from one another in a supportive and empowering environment.


Weekly Journal Prompts: Changing habits is an internal job. We'll guide you through some introspective activities to help you gain clarity and confidence.


Monthly Master Class with Guest Experts: Gain exclusive access to guest expert masterclasses on a variety of topics related to financial independence, such as investment strategies, budgeting, and entrepreneurship.


Access Our Expert Network: When you join Empowered to Thrive, you become a part of our inner circle. We will happily connect you with our exclusive expert network.


Exclusive Discounts 1:1 Support: We want every member of our Empowered to Thrive Mastermind to get the exact support that they need to increase their financial confidence and feel financially secure. Thus, you have the option to take advantage of exclusive discounts on 1:1 support.
"The group meetings are really helpful. Everyone cheers each other on and helps work through difficulties to come up with creative solutions. Leah is amazing and always guides the conversations to make sure learning and achieving goals continues. I wish I would've. found this program years ago but I am grateful to have found it when I did!"
- Alyson
Hi there! I'm Leah.
I didn't grow up thinking I would be a business owner or a financial planner, for that matter.
When I went to college, I studied sociology and was fascinated by the study of social change. When I went on to grad school, I became a teacher.
The transition from teacher to administrative assistant to investment analyst to business owner was a windy road, but it taught me the importance of embracing change and taking risks. I had to learn new skills, expand my network, and be open to opportunities.
But it was all worth it. I've discovered a passion for helping people manage their money better, and I still get to teach every day as my clients grow into more educated investors.
So, if you're feeling stuck, I encourage you to step outside your comfort zone. You never know where it might lead you.
Register today and be Empowered to Thrive!
Choose your payment option below.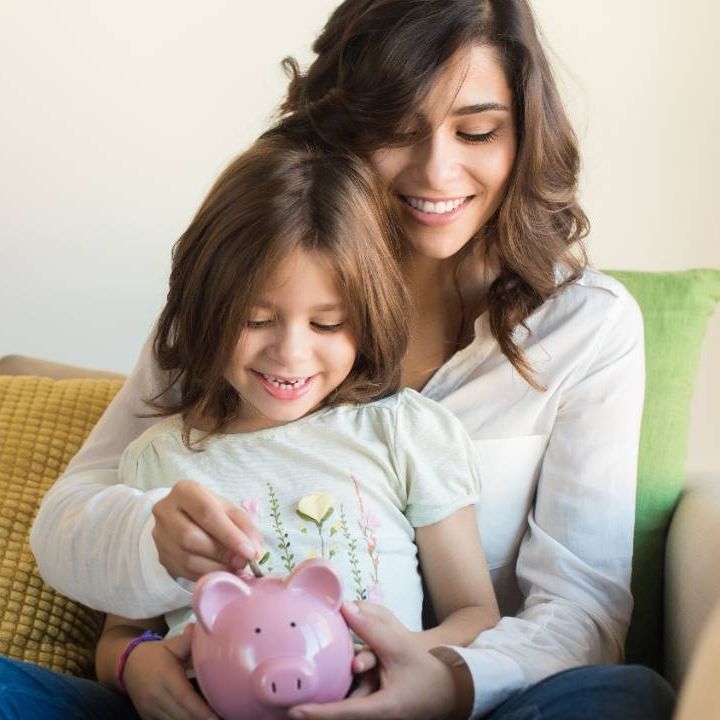 Empowered to Thrive is for you if…


You are stressed about your finances after a divorce or other major life change and aren't sure of the first step to take to get back on track

You wonder where even to start when it comes to feeling confident that you won't run out of money

You want to be proactive about managing your investments so you can better plan for the future

You want to avoid costly mistakes and lean into expert guidance and support
Transform your relationship with money with the Empowered to Thrive mastermind!

Over the course of 6 months, you'll gain the tools and guidance needed to achieve financial independence and thrive.

By joining our program, you'll be able to:
Set financial goals that align with your values and aspirations


Create an action plan that will take you from feeling overwhelmed and uncertain about your finances to feeling confident and in control


Receive support from our financial coaches and the group to help you execute your plan


Trust yourself and your ability to manage money well


Find your financial confidence and make goal-based choices with ease


Develop a clear plan of action to create a financially stable life now and in the future
Our program is designed to help you overcome any challenges that may arise in your journey toward financial independence. With the support of our financial coaches and the group, you'll be amazed at how you can face these challenges head-on and come out on top.
"What most impressed me about Leah is her ability to make financial planning an easy and 'painless' task. She has a very simple process to help one think about their needs for the future and a clear system on what to do to achieve those goals."
- Susie
You may think that achieving financial confidence sounds impossible and maybe even a little scary because you've been struggling for so long.


But if you've read this far,
you are ready for a transformation.

I hope you say yes to yourself and this opportunity to learn, feel strength in the group energy, and become empowered to thrive!
Register today and be Empowered to Thrive!
Choose your payment option below.
Frequently Asked Questions
I love what I've read about Empowered to Thrive. What happens after I register and pay?
I'm not sure I can commit to the full 6 months. Can I still benefit from the program?
What if I don't have a major life change, can I still benefit from the program?
What if I don't have a lot of money to invest in the program?
I'm so busy right now. Is it worth my time to participate in this program?
Will I miss out if I can't attend every weekly call live?
Why are you so passionate about helping people manage their money better?
"My biggest struggle before joining THRIVE was not knowing how to take control of my finances and feeling as though they controlled me. Now, I feel that I have more control over my finances and feel empowered to get to where I want to be, financially.

I am so grateful for having found Leah. Her empathetic support and wisdom is such a blessing at a time in life that has been so challenging."
- Linda
Register today and be Empowered to Thrive!
Choose your payment option below.